Razor Pro Model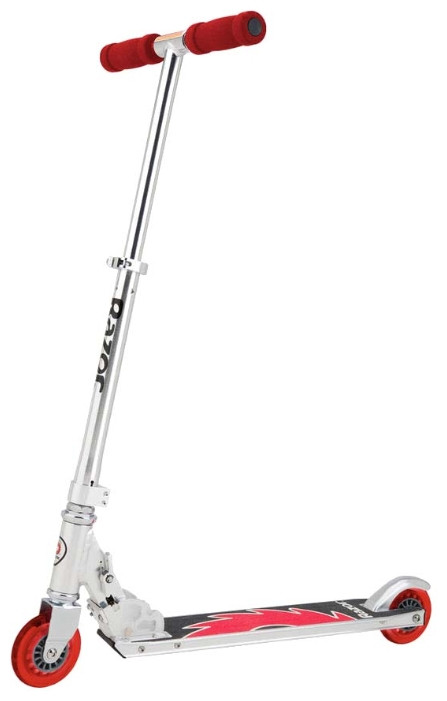 Самокаты серии PRO — гордость Razor. Два узла в них обладают патентами, которые вынуждены перекупать конкуренты, чтобы использовать технологию Razor. Cкутеры серии PRO признаны лучшими в своей категории. Pro Model™ — неубиваемый самокат, одинаково подходящий для перемещений по городу и трюков. Если Вы хотите чего-то большего: ещё большей прочности, ещё большего стиля, то мы предлагаем Вам более профессиональный самокат из серии PRO — Ultra Pro Lo - это не менее легендарная модель, которая заслуживает Вашего внимания!


Color

metallic with red wheels




metallic with transparent wheels

Wheels
polyurethane
Frame construction
aircraft Grade Aluminum
Front brake
no brake
Rear brake
foot
Wheel diameter
98 mm
Maximum handlebar height (from deck)
66 cm
Maximum rider weight
100 kg
Weight (without rarebrake and accessories)
3.8 kg
Categories: Razor
Razor Pro Model reviews
Be the first to write a review of this product!